Mark Maxwell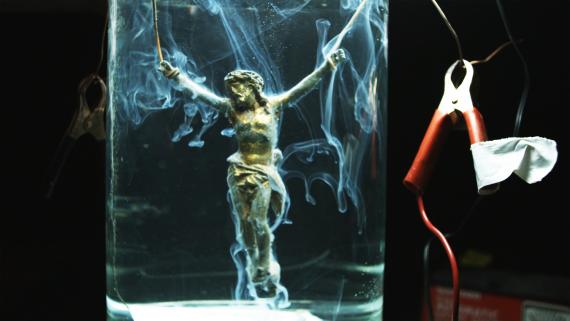 Mark Maxwell is a multi-disciplinary artist working in film, sound and mixed media installations. Initially working as an Assistant to Artist-Musician Brian Eno, he has utilised his skills working on projects for Roger Waters, Feeder and Amnesty International. He also often creates concepts and videos for contemporary dance projects.
Maxwell first started experimenting with electroplating in the mid –nineties and has explored the filming of these processes at a microscopic level. In 2011 Maxwell directed his first short film Naturaleza Muerta (Still-Life), a story about a soldier fighting in the International Brigades in Spain. The film contains innovative timelapse sequences. It was shown at the Film Corner (Cannes Film Festival) and Art fairs in Berlin and Los Angeles.
His work has been exhibited both in the UK and Internationally.